People in the Greater Houston area involved in real estate development know all about Jerome Karam and his company, JMK5 Holdings.
They've been in business for years now, redeveloping projects all around the region in hopes of building strong communities and injecting life once again.
This is a much different life than what Karam did early in his professional career as a lawyer. Many might not know that he had a relatively late start in treating real estate redevelopment as a full-time job.
Making the transition is one he has no regrets about, as it's allowed him to follow a passion that continues to motivate him to this day.
Early Lawyer Days
Jerome Karam seemed destined to be a lawyer early in his life. Growing up in a small town in Louisiana, his plan involved attending law school and finding success that way.
He went to college at Louisiana State University, then graduated with his Juris Doctor degree from Texas Southern University in 1990.
Shortly after graduation, Jerome Karam started his own private personal injury practice. Serving the community for about a decade, he represented thousands of clients in helping them get the compensation they deserve. While enjoying the job, Karam also found opportunities to dabble in real estate along the way.
The real estate passion projects started to pick up as time went on. It became clear that for JMK5 Holdings to take another step, Jerome would need to commit full-time to real estate development.
After some talks with families and figuring out what he wanted to do for the rest of his life, he jumped in feet-first to follow the opportunity.
Viewing Real Estate Differently
Real estate development over the years has received negative backlash for numerous reasons. From a community standpoint, many long-time residents have felt frustrated to see buildings go down and history erased just to put something new up.
Karam realized earlier that he didn't want to be one of those developers who tore apart communities. If anything, he wanted to embrace them more than ever.
Being a real estate redeveloper takes extra time and energy to find the perfect spot when thinking this way.
Simply put, not every location is capable of proper redevelopment. Jerome Karam takes the time to find perfect locations so that he can do the most with those opportunities. It's about quality more than quantity for his entire team.
How Success Motivates Jerome Karam
Seeing projects through continues to motivate Jerome every single time. There's been a slow buildup in the number of properties Jerome and his team work on.
He never intended to get too big or too busy at one time, so the focus was more on making each new project more successful than the last.
A pair of powerful success stories below solidified his thought that giving up his career as a lawyer was the right move.
The overall success of these projects instantly impacted their respective communities and has only grown the JMK5 Holdings name.
Falstaff Brewing
Galveston, Texas, was once home to the third biggest brewery in the United States. The Falstaff Brewery became a landmark location in the city during its heyday.
Unfortunately, as times passed, companies needing a brewery relocated. The property sat vacant for years.
Fast forward to the present day, and it's now a property serving several different needs. The Falstaff Brewing now has climate-controlled storage, a venue for special events, and a hotel with 110 rooms.
Prime location and historical value made Falstaff Brewing a gratifying project for Jerome Karam Houston's team at JMK5 Holdings. He knew that locals would not react well to the raised building, so he wanted to preserve the building and allow the community to enjoy it.
Mainland Community Centre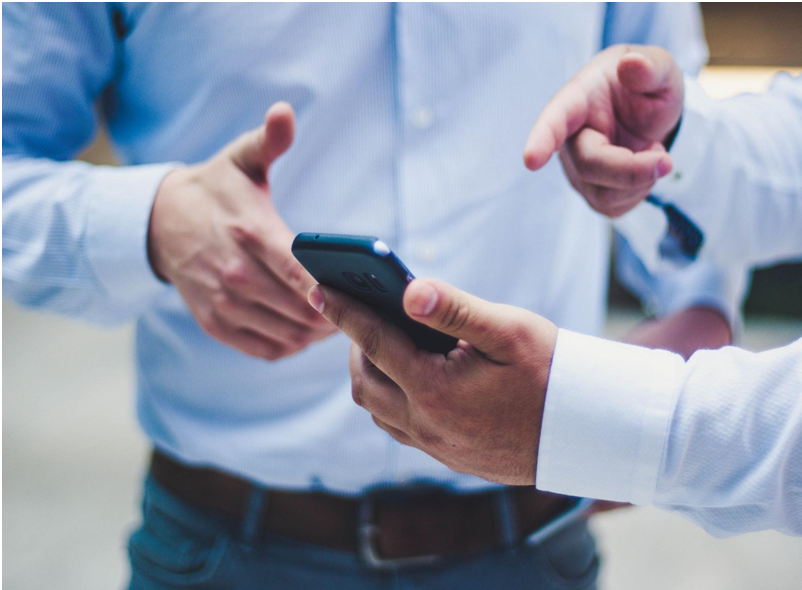 If there's one project that Karam is particularly proud of from a community standpoint, it might just be the Mainland Community Centre.
His team has completely transformed the former Mall of the Mainland into a redeveloped project that has the chance to serve the community for years to come.
Traditional malls started to fall out of style in Texas and throughout the United States. The location was too good to pass up, and JMK5 Holdings secured the property with grand plans to do something special.
Mainland City Centre isn't fully completed, but plenty of tenants offer a wide range of goods and services. Whether a person wishes to eat out, work out, shop, or more, there's something for everyone in the new city center.
Jerome envisions it being a place for the entire family to hang out while staying entertained. A more extensive shopping area like this greatly benefits a community. Instead of traveling long distances to shop, dine, or enjoy entertainment, there's a location available nearby.
Sticking with Real Estate Redevelopment
Being a lawyer and running a private practice doesn't entirely leave a person after doing it for years. That said, Jerome Karam Houston's team is focused on sticking with real estate redevelopment, and Jerome will likely not return to law.
It's infrequent for a person to change careers and have it work so well. Jerome knew that real estate could never just be a thing on the side if he wanted to reach all of his goals. His law background can help with some finer details along the way.
On top of everything else, JMK5 Holdings allows him to work directly with his wife and children. That was not possible in his career as a lawyer. It's been a successful move for Jerome Karam, and more is coming.